We are back with a very special home tour. You may ask yourself if the following home is a model home or the set of some gorgeous TV show? It is so pristine and beautiful that you may not be convinced people actually live in this home. But believe it or not is the parent's home of our very own Kendall Richards! Nearly every room is covered in U-Fab fabric, services or upholstery work and we are quite proud of the results. Not only does Helene (Kendall's lovely mother) have an eye for colors and patterns, she knows how to pull them off in the most brilliant ways. Watch out Kendall, our Charlottesville customers may come to ask for your Mom's advice moving forward!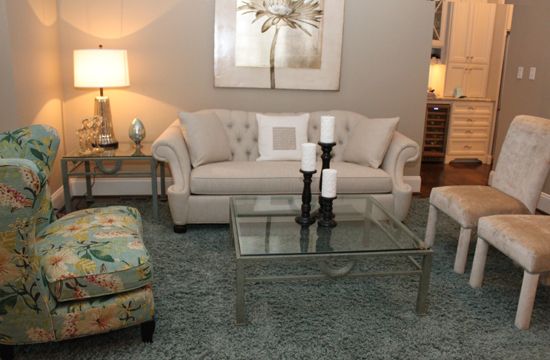 After entering the foyer we were greeted by this gorgeous formal living room to our left. I am told we upholstered the parson's chairs and the gorgeous tufted sofa that is the star of the room.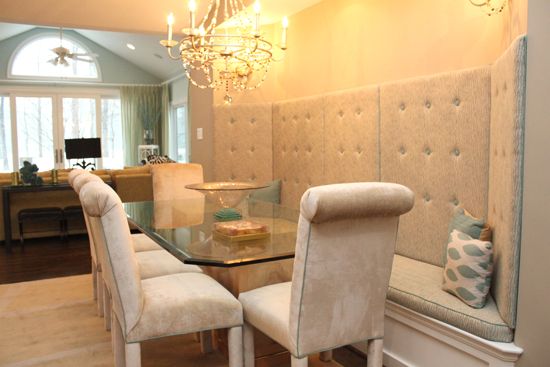 Next, I was swooning over this breakfast nook. Isn't the built in booth a statement? I would love to have one of these in my own home and think it would be the perfect place to entertain or enjoy my morning cup of tea.

This massive family room opens to the kitchen and features vaulted ceilings with towering windows over looking a gorgeous golf course view.
I love the soft blues with the loud black and white and magenta. I may not have seen the vision on a mood board per say, but in person this room really shines.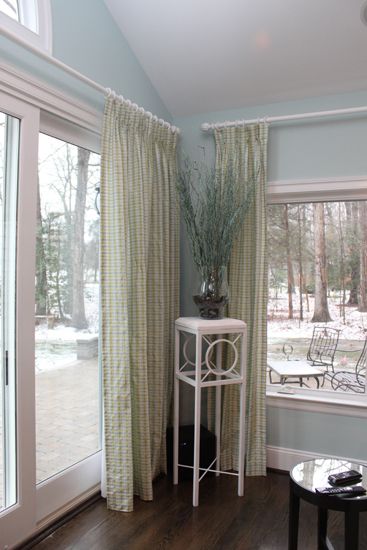 Lets take a closer look at those U-Fab custom window treatments. I love the soft texture of them with the rest of the bold room.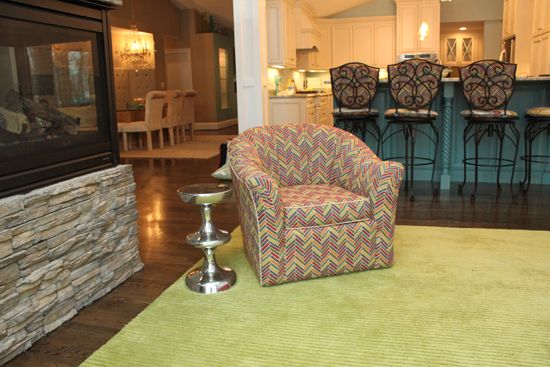 This chair is so fun! We even have this fabric in our house (stay tuned for our own tour coming soon). I love that it's in a cozy position next to the double sided fireplace.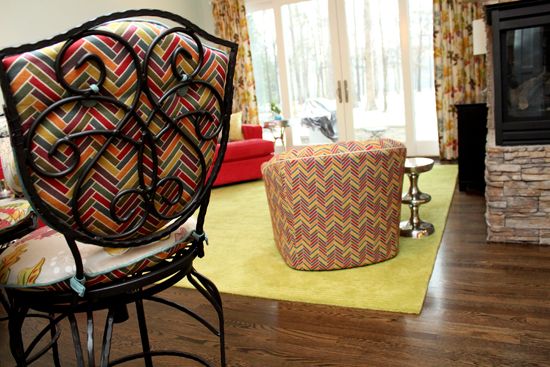 I love how the barstools on the kitchen island pull the fabric from the nearby sitting room.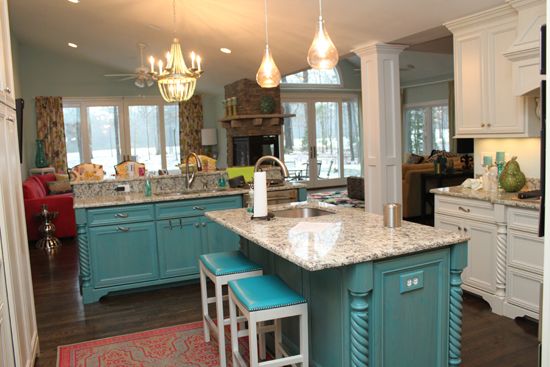 Lets take a glance at their kitchen. You could say I squealed with delight when I saw this kitchen. Isn't the color of the island gorgeous! I love the mix of the patterned rug below and the colors of the cabinets and counter-top. I should have took a few more photos of this kitchen as it now lives in my mind as my dream kitchen.

Kendall's sister, Logan, has a great space with many pieces that were featured in our Charlottesville design house room a couple years ago.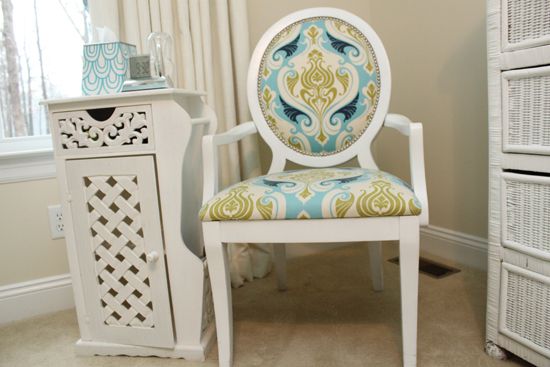 Swoon. Who wouldn't want a fun chair like this? It's the perfect statement piece for a small space and that pattern is spot on.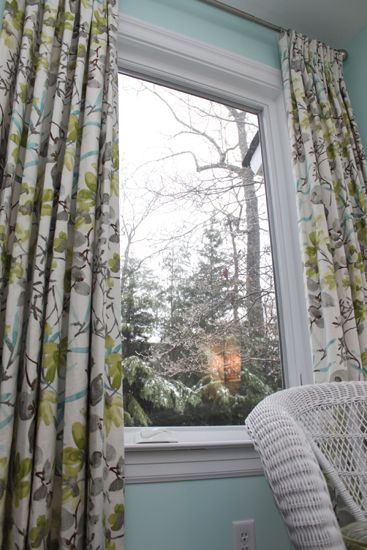 Some more U-Fabulous window treatments are the star in Kendall's room in one of our best selling patterns.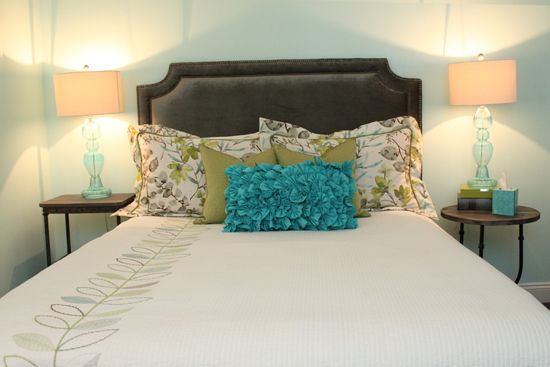 Kendall's bed is a mix of part U-Fab custom pillow shams meets a sweet complimentary quilt, beside a pair of matching gorgeous bedside lamps.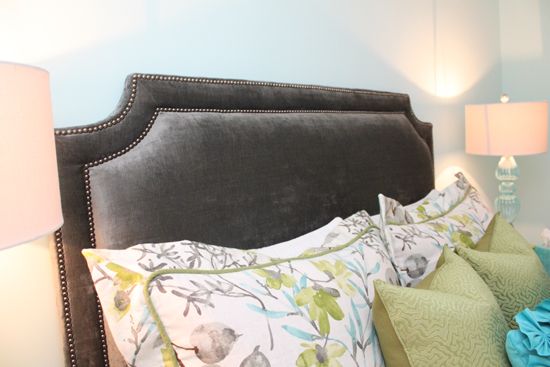 A detail shot of our handy headboard work. I personally loved seeing this, as I know my husband builds these headboards with his own bare hands from scratch. I know the time and energy that goes into a piece like this, and seeing it in a proper setting really makes me proud of what we're doing.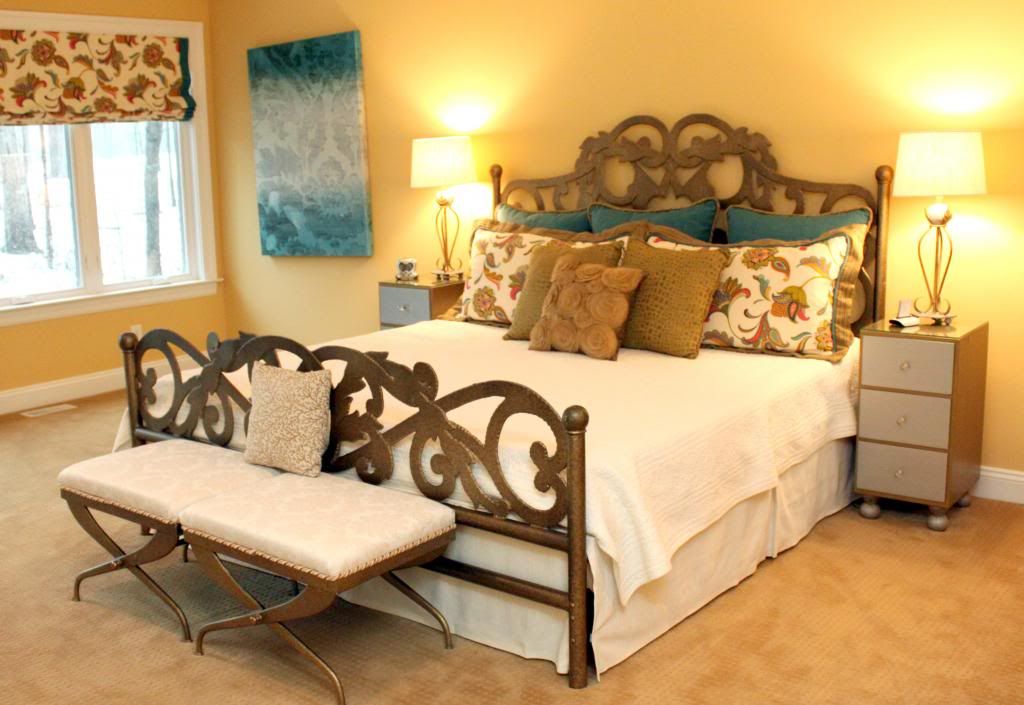 Enter into the master bedroom complete with a wall of custom window treatments and bedding. I love the color scheme with turquoise, corals and golds, it felt very elegant and almost like a high end bed and breakfast.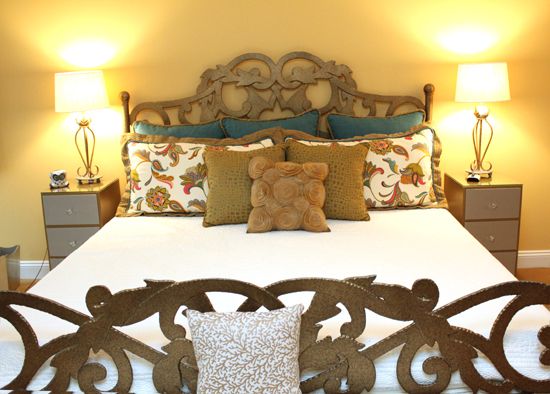 Another view of their gorgeous bed. Isn't the detail work on the frame stunning?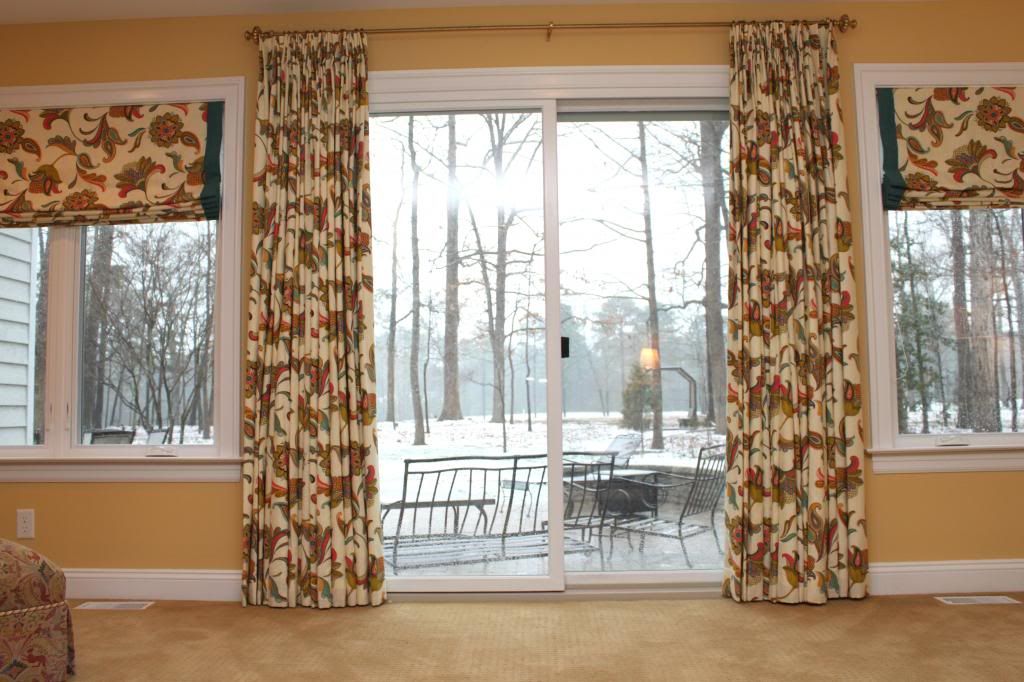 Clearly, living on a golf course you would want some privacy in your master bedroom. So these window treatments provide beauty and function.
So now I will close the drapes and make myself at home. What? You can't tell me you wouldn't want to relax in this gorgeous space too!
Kendall tells me we will be back for part two when we get to see the snow melt and their outdoor space come to life. Something tells me I won't want to leave!
Do you have a U-Fabulous home you would like to feature on our blog? Just email carley at ufabstore dot com to find out how we can feature your beautiful abode!